Why Elderly Care Services are Important?
October 14, 2020

Views: 608
Old age is a phase where one needs care and support. With age, the body gets vulnerable to various diseases and health conditions. Ageing is a process which cannot be reversed or stopped, but many things can be done to make that phase easy and smooth. 
There are numerous physiological and psychological problems that senior citizens experience. At a time like this, it is always advisable to keep them away from worry and anxiety. In order to do so, one can resort to elderly care services. 
What are Elderly Care Services?
Elderly care services refer to providing health assistance and support with activities of daily living (ADL) (such as bathing, taking medicines, cooking, shopping etc.) to senior citizens at home or in care facilities. 
Importance of Elderly Care Services: 
While many older adults may not require any care or support and can very manage their life independently, there are many senior citizens who start experiencing problems in managing ADLs and their general routine.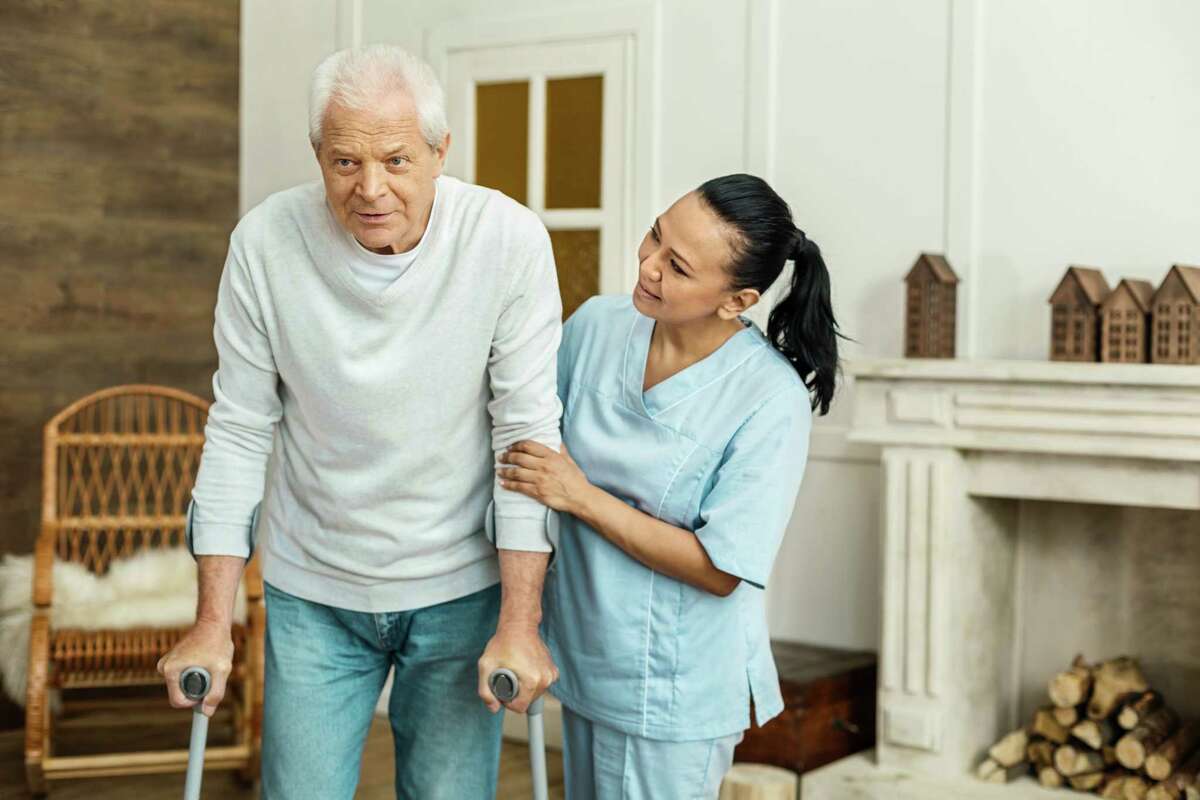 There are different problems such as physical, cognitive and emotional that act as warning signs and may indicate you to seek elderly care services for your loved ones. While physical problems may include walking problems or loss/decline in smelling, hearing or seeing, chronic health conditions such as arthritis, diabetes, heart diseases etc., cognitive problems include dementia, Alzheimer's, memory loss, confusion, language problems, difficulty making judgements etc. Loneliness, depression, social withdrawal, personality changes such as getting angry often, frequent mood swings etc. come under the ambit of emotional problems. 
If you observe any of such changes in your older adults, you should not waste any time in taking elderly care services. Not only do they provide the needed physical support to the elderly, but also take care of their emotional well-being. 
Apart from these, need for elderly care services also arise if your elder had a stroke or is recovering from a broken hip or underwent a knee replacement surgery etc. The best option to choose for such situations is home care services. 
What are Home Care Services? 
Helping an elder manage their daily chores and providing assistance to them in activities of daily living are covered under the home care services. These services are very useful especially when the elder lives alone and is unable to support himself with respect to household chores. 
If we talk about the kind of services one should take when looking at the cognitive and emotional problems as listed above, it is always better to hire a patient care taker for the elderly. A patient care taker is experienced in supporting the patient/elder in day-to-day work and helps them in managing their physical, mental and social activities. 
Emoha Elder Care, an elder care organization set up in Gurugram is known for delivering Quality home care services services to elders. Right from providing 12/24 hour verified and trained attendants and caretakers to palliative and hospice care, their Smart Home Care plan covers every aspect of home care services. Their other plans include post-operative care, geriatric/assisted living care, onco care, dementia/Alzheimer's care, Parkinson's care etc. 
It is a tough decision to hand over the responsibility of taking care of your loved one to a stranger, but a thorough research can bring you a sense of confirmation and guarantee that your loved one will be properly taken care of. 
If you have a loved one and you think they need that extra support and care, reach out to Emoha Elder Care on their toll free number 1800-123-44-5555.