How to Make the Most of Customer Insights
December 16, 2020

Views: 816
The customer is king! The success of any business depends on the satisfaction that they are able to provide to their customers. As the competition is intense, it is important for a business to ensure that the customers choose you over the competitors. The only way that is possible is by providing them with the best product and experience. 
This is where customer insights come into play. Understanding your target customer base can be complex, however, with accurate customer insights, you can understand exactly what they want and need. By getting access to this information your business has an upper hand when it comes to providing the best products and services to your customers. 
Through customer insights, a business can secure a bigger share in the existing market. Insights help you to stay ahead of the competition at all times. Additionally, when a customer is happy with the services provided by a business, they are bound to talk about it and spread the word. This leads to a further expansion in the customer reach. 
Customer insights can be very beneficial for the growth of a business. How can you use them to attract maximum sales? Read on to know more. 
Product development
A lot of businesses make the fatal mistake of assuming that they know what their customers want and roll out products based on that assumption. This is a major risk to take and often falls flat. It is impossible to know exactly what a customer wants and how they want it without actually asking them. 
Through customer insights, a business is able to study customer behavior, as well as their changing patterns. Products and services can be designed to best match what the consumer is asking for. So, instead of stumbling around based on random assumptions, customer insights provide you with the correct data about what they want right from the customers. 
Another advantage of using customer insights for the development of products and services is that with the right kind of products, customer retention becomes easier. The more satisfied the customer, the more likely they are to keep coming back. The help desk software goes a long way in ensuring complete customer satisfaction and builds trust in the brand.
Marketing and Promotion Campaigns
While the most important aspect, in order to maintain the goodwill of your customers, is the product that you offer; an equally important role is played by the marketing strategy. Gone are the days when marketing meant putting up a generic banner or advertisement out into the world. Marketing has become more strategic and complex with time. With so much noise in the market, a sorry little advertisement just doesn't cut it.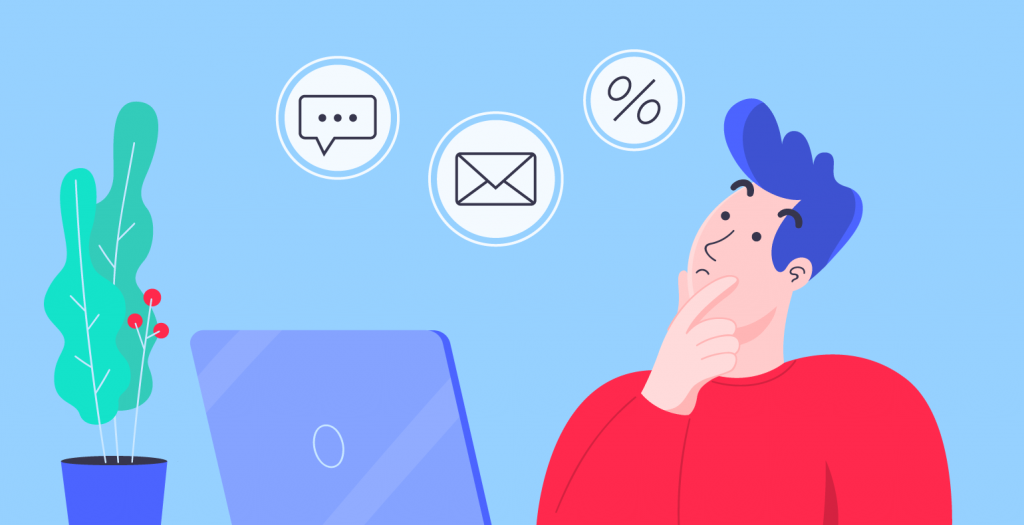 A good marketing strategy must be designed after deeply studying customers and the competition. Customer insights are a great advantage while designing a businesses' marketing strategy. When you know what your customers want and how they feel, it becomes easier to design a campaign that touches a chord with them. 
Retain customers
An important part of keeping your business on top is to retain your old customers. If you are focusing on acquiring new customers, it will cost five times more than you will spend on retaining existing customers. The only way that is possible is by giving them the best customer experience that you possibly can. Through customer insights, you have access to the thoughts and feelings of the customer. 
Since customer insights are gathered very strategically from across various sections of customers, the data gathered is very specific and personal. By using this feedback, the customer experience can be made optimally satisfying. One great way to create a better customer experience is by setting up help desk software through which the customer can receive support regarding the company's products and services.
Entering New Markets with Existing Products
Another way that customer insights can be useful is by making new markets available to you. Through customer insights, a business is able to thoroughly study customer behavior, whether it's about their customers or competitor's. 
By gaining knowledge of how to connect with the new customer base, a business is able to introduce its existing products to new customers. This helps in increasing sales and developing customer relationship, resulting in overall growth. It is vital for a businesses' growth to expand into as many new customer bases as possible. 
Customer Insights does Matter
Customer insights are very different from market research. Customer insight is primarily concerned with the targeted research of your customer base. To deal with the extreme competition in today's market, a strategic and targeted plan is the necessity. Marketing strategies are designed in a way that they are more personal and reach the right audience. Customer insights are the best way to strategize the growth and expansion of your business.